---
Current News and Notices
---
Belmont is Hiring!
---
Job Opening
Immediate Opening
Code Enforcement Field Inspector
Town of Belmont
The Town of Belmont has an immediate opening for a Part Time Code Enforcement Field Inspector. This is a part-time (16-24 hours/week) flexible position under the direction of the Selectboard and reporting directly to the Town Administrator. Duties will include: field inspections of potential building, planning and zoning code violations; providing follow up to complaints and/or violations to ensure compliance; prosecuting building code and planning and zoning regulation violations in the applicable legal forum; and performing other related duties as needed. The Code Enforcement Officer will also serve as a liaison between the Town and other appropriate state and federal agencies.
Familiarity with enforcement procedures is required as are good record keeping and interpersonal skills. Must have a valid New Hampshire driver's license and own vehicle. Some evening work may be required. Familiarity with planning and zoning regulations, computer skills and experience with municipal operations helpful. Pay rate commensurate with experience. Mileage reimbursement for use of own vehicle based on IRS published rate per mile. The Town of Belmont is an equal opportunity employer. Applications will be accepted until the position is filled. Please send resume' and letter of interest to Town of Belmont, Attn: Town Administrator, PO Box 310, Belmont, New Hampshire 03220, or email to townadministrator@belmontnh.org.
Date of Notice: June 23, 2021
Click Here for Job Application
---
BELMONT CABLE TV SUBSCRIBERS
PUBLIC NOTICE
BELMONT CABLE TV SUBSCRIBERS
In accordance with a request from Atlantic Broadband to renew its cable TV franchise with the Town of Belmont, our current agreement expires on December 31, 2023. The Board of Selectmen voted at their meeting on Monday, April 5th to open the process of ascertaining the cable-related needs and interests of the community. The process will remain open for a period of 6-months through October 5, 2021. Unfortunately, federal law does not allow for a community to review or regulate the following subject matters when considering the renewal of a cable television franchise agreement: broadcast and channel programming, fees charged for services, internet services or telephone services. The focus of this renewal process will be on video programming quality, reliability, availability and customer service.
Anyone wishing to provide comment regarding the renewal or your cable TV service, may send comments to Jeanne Beaudin at townadministrator@belmontnh.org or by mail to Town of Belmont, Attn: Cable TV, PO Box 310, Belmont, NH 03220.
Date of Notice: April 7, 2021
---
June Newsletter
It's Here!!! Click HERE for the June Newsletter.
Previous Editions can be found here...
---
Snowblower For Sale
1 Airens Snowblower For Sale.
Click Here for pictures and full details.
---
Bulky Item Collection & Disposal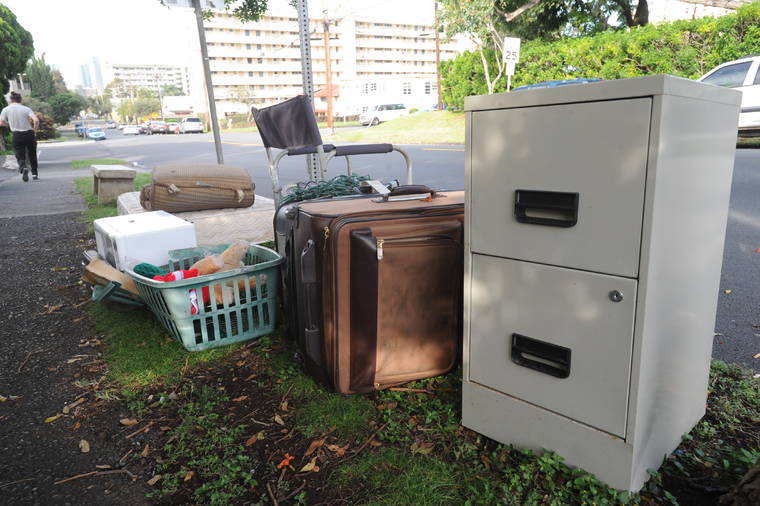 Town of Belmont Residential Customers ONLY
On the 1st Wednesday of each month,
Casella Waste will collect your bulky items curbside.
Piles of debris, trash, yard waste or a single item too large for one person to collect
WILL NOT BE ACCEPTED.
A request for pickup must be made in advance by calling Town Hall at 267-8300, Extension 118 or 124. You will be asked to list the items you want picked up, you will be advised what the cost is, and
You will need to drop off a check made payable to the Town of Belmont prior to the collection day.
CLICK HERE FOR THE FULL NOTICE WITH FEES, COLLECTION DATES AND MORE
---
Town Meeting Election Results
Click on Image for Ballot Results
---
2021 Budgets
Click Here for the 2021 Warrant and Budgets.
Click Here for the 2021 Annual Meeting Warrant with comments for informational purposes only.
Click here for the Draft 2021 MS-737.
---
Important Notice
Dont' put bad/stale beer down the drain even in small volumes!
Please click here for the full artcle.
---
COVID-19 Scam Alert
The Attorney General Gordon J. MacDonald urges all of New Hampshire's aging adults to be aware of and to take steps to protect themselves from scams related to the COVID-19 pandemic. Click here for the full News Release.
---
Not Everything is Flushable!!!
During this time of crisis it is important that we be mindfull of what is flushable and what is not. Check out the DO NOT FLUSH list to protect your sewer and septic system.
A "Flushable" label does not mean it is SAFE for your septic system or sewer.
---
COVID-19 NH Business Resources
Click the link to see the latest news as it relates to NH including information on Governor Sununu orders, unemployment information, public health & support, state resources and more. https://www.nheconomy.com/covid19
---