---
Current News and Notices
---
Town Hall Re-Opening
Public Notice
March 30, 2021
The Belmont Town Hall will be reopening to the public on Monday, April 5th at 7:30 a.m. Masks and social distancing will still be required and we appreciate your patience over these past several months. For those not wishing to come into Town Hall, online services will continue to be available at www.belmonth.org.
---
Notice of Load Restrictions
The Town of Belmont will be lifting the posted road load restrictions starting on April 12th.
Durrell Mountain will remain posted until April 19th.
For questions call Public Works Director Craig Clairmont at 603-528-2677.
---
Hydrant Flushing
Click Here for PDF Version.
---
Beautify Belmont
Click Here for PDF Version.
---
RFP Belmont Mill Work
The Town of Belmont is seeking requests for proposals from qualified contractors able to perform the work identified below for exterior repair and painting on the Belmont Mill located at 14 Mill Street, Belmont, New Hampshire 03220.
Click Here for the full PDF of the RFP.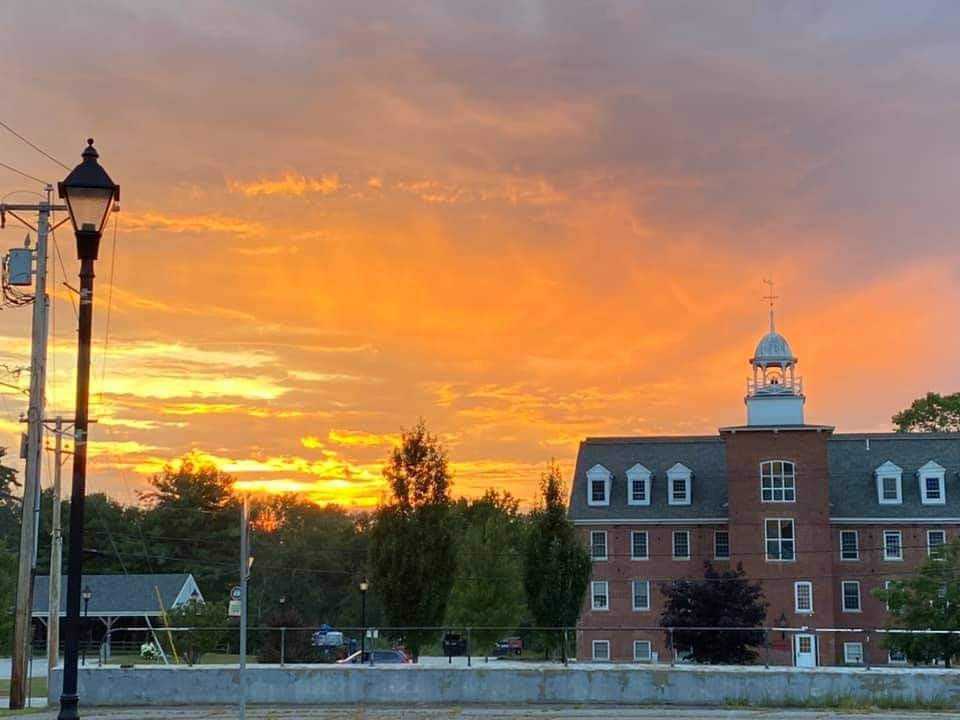 ---
Tree Removal Request for Proposals
Tree Removal Request for Proposals
The Town of Belmont Cemetery Trustees invites interested vendors to submit a proposal for the cutting down of 1 Tree at Highland Cemetery on Church Hill in Belmont. Included in your bid should be the timeline for projection completion and please provide similar project references. All prices submitted shall be by lump sum and no additional compensation will be made by the Town unless authorized by the Cemetery Trustees and approved by the Board of Selectmen in advance of the work. The Town reserves the right to reject any and all quotes that are deemed not to be in the best interest of the Town.
All interested vendors may contact Sharon Ciampi, Cemetery Trustee at 603-581-9746 or email belcem2015@gmail.com to set up a time to tour the Cemetery. Final proposals shall be mailed to the Cemetery Trustees, 143 Main Street, PO Box 310, Belmont, New Hampshire 03220, marked "Highland Cemetery Tree Bid", no later than the close of business on Thursday, April 26, 2021.
---
Snowblower For Sale
1 Airens Snowblower For Sale.
Click Here for pictures and full details.
---
BELMONT CABLE TV SUBSCRIBERS
PUBLIC NOTICE
BELMONT CABLE TV SUBSCRIBERS
In accordance with a request from Atlantic Broadband to renew its cable TV franchise with the Town of Belmont, our current agreement expires on December 31, 2023. The Board of Selectmen voted at their meeting on Monday, April 5th to open the process of ascertaining the cable-related needs and interests of the community. The process will remain open for a period of 6-months through October 5, 2021. Unfortunately, federal law does not allow for a community to review or regulate the following subject matters when considering the renewal of a cable television franchise agreement: broadcast and channel programming, fees charged for services, internet services or telephone services. The focus of this renewal process will be on video programming quality, reliability, availability and customer service.
Anyone wishing to provide comment regarding the renewal or your cable TV service, may send comments to Jeanne Beaudin at townadministrator@belmontnh.org or by mail to Town of Belmont, Attn: Cable TV, PO Box 310, Belmont, NH 03220.
Date of Notice: April 7, 2021
---
Job Openings
Job Posting
Town of Belmont
Finance Director
Job Application
The Town of Belmont is seeking a qualified candidate for the position of Finance Director. This position performs complex, professional accounting work including grants, budgeting, financial reporting, payroll, benefits administration and general ledger maintenance. The Finance Director works under the direct supervision of the Town Administrator and does supervise employee (s) who are assigned to work with the department. Graduation from an accredited four-year college or university with a degree in Business Administration, Accounting, Finance or related field. Eight years of progressively responsible related experience in a municipal position with five years at a senior level. Experience in a town similar in size to the Town of Belmont is highly desirable. Or any equivalent combination of education, experience, and training that provides the required knowledge, skills, and abilities. This is a challenging position with great benefits. Salary will be dependent upon qualifications.
Please submit your resume' and letter of interest to the Town Administrator's office at PO Box 310, 143 Main Street, Belmont, New Hampshire 03220 or townadministrator@belmontnh.org no later than Wednesday, April 14, 2021. The Town of Belmont is an Equal Opportunity Employer.
Finance Director Job Description Click Here
Date of Notice: March 8, 2021
---
Town of Belmont
Assistant Public Works Director
Job Posting
Job Application
The Town of Belmont is seeking a highly qualified individual for the position of Assistant Public Works Director. Under the supervision of the Public Works Director this person will serve as a working supervisor overseeing all functions of the Public Works Department, assisting in supervising, directing, organizing, and planning for the operations, programs, projects, and activities of the department. Position will entail performing a variety of professional and managerial duties, as well as engaging in a variety of public works projects including the construction, maintenance, and repair of Town owned roads, bridges, water & sewer utilities, and properties, as well as winter maintenance operations and the ability operate all department equipment as necessary. The successful candidate must be available for alternating on-call coverage. The position requires a NH CDL "B" license, high school diploma or equivalent, and candidate must possess the knowledge and ability to operate heavy equipment; a minimum of ten years' experience with Municipal roadwork, utilities, operation of heavy equipment, heavy trucks, and other construction equipment is required with at least four years in a supervisory role. The candidate chosen for this position must also possess a willingness to work with others including the general public, and experience with Microsoft Office products including ability to use word, excel and outlook is required. A pre-employment physical including drug & alcohol screening is required. Salary range from $51,362.64 to $74,825.67 depending upon qualifications. This is a challenging position with great benefits.
Applications and a copy of the complete job description are available at Belmont Town Hall and at www.belmontnh.org, send resume and letter of interest to DPW Director, PO Box 310, Belmont, NH 03220. Position will remain open until filled. The Town of Belmont is and EOE.
---
April Newsletter
It's Here!!! Click HERE for the April Newsletter.
Previous Editions can be found here...
---
NH Vaccine Phases
---
Bulky Item Collection & Disposal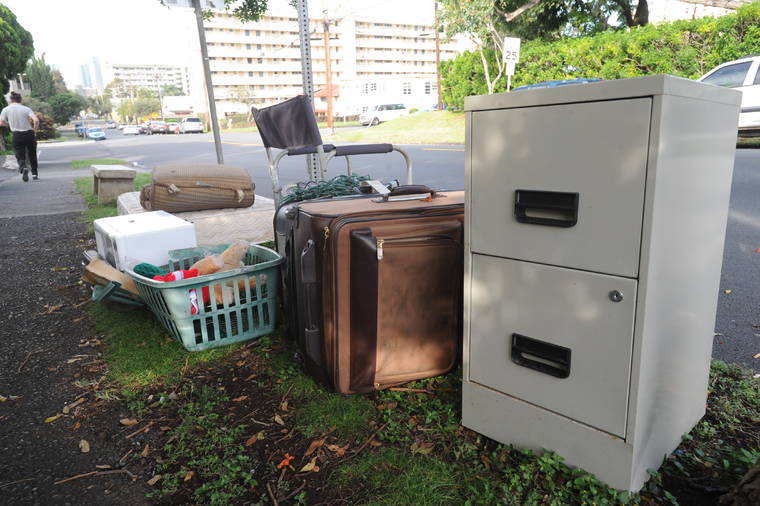 Town of Belmont Residential Customers ONLY
On the 1st Wednesday of each month,
Casella Waste will collect your bulky items curbside.
Piles of debris, trash, yard waste or a single item too large for one person to collect
WILL NOT BE ACCEPTED.
A request for pickup must be made in advance by calling Town Hall at 267-8300, Extension 118 or 124. You will be asked to list the items you want picked up, you will be advised what the cost is, and
You will need to drop off a check made payable to the Town of Belmont prior to the collection day.
CLICK HERE FOR THE FULL NOTICE WITH FEES, COLLECTION DATES AND MORE
---
Town Meeting Election Results
Click on Image for Ballot Results
---
2021 Budgets
Click Here for the 2021 Warrant and Budgets.
Click Here for the 2021 Annual Meeting Warrant with comments for informational purposes only.
Click here for the Draft 2021 MS-737.
---
Important Notice
Dont' put bad/stale beer down the drain even in small volumes!
Please click here for the full artcle.
---
COVID-19 Scam Alert
The Attorney General Gordon J. MacDonald urges all of New Hampshire's aging adults to be aware of and to take steps to protect themselves from scams related to the COVID-19 pandemic. Click here for the full News Release.
---
Not Everything is Flushable!!!
During this time of crisis it is important that we be mindfull of what is flushable and what is not. Check out the DO NOT FLUSH list to protect your sewer and septic system.
A "Flushable" label does not mean it is SAFE for your septic system or sewer.
---
COVID-19 NH Business Resources
Click the link to see the latest news as it relates to NH including information on Governor Sununu orders, unemployment information, public health & support, state resources and more. https://www.nheconomy.com/covid19
---